For 14 years, Philadoptables has helped feed hungry cats and dogs in the Delaware Valley. Collected pet food is to families in financial need as well as rescue groups and foster parents that save shelter animals.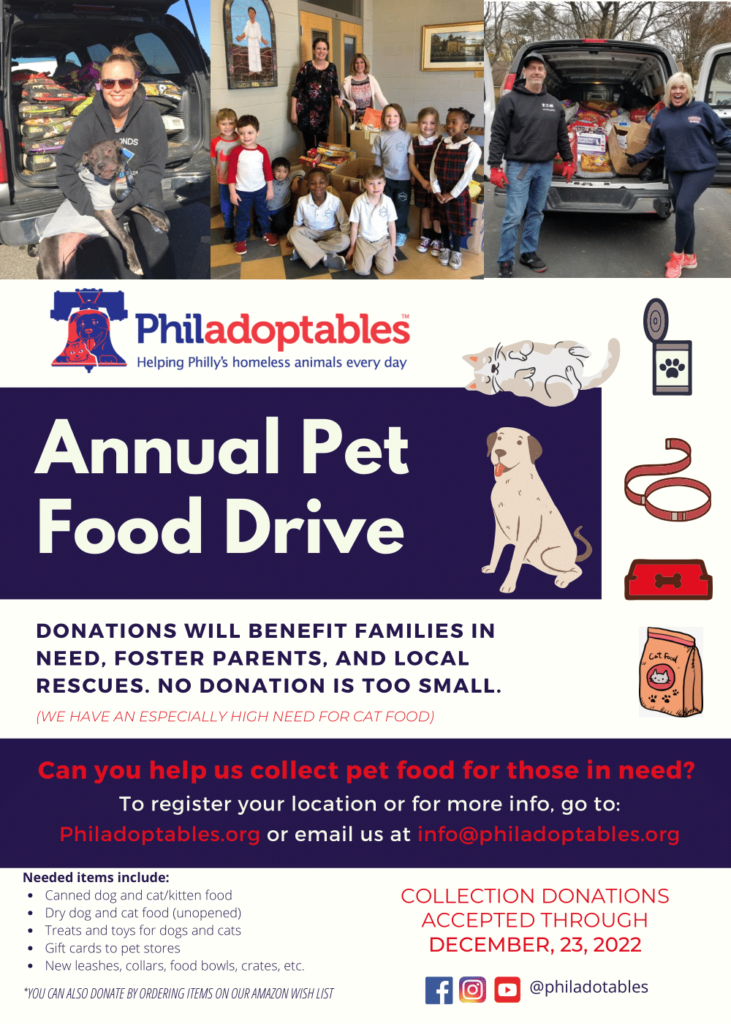 ***Pet food collection locations needed!***
Preparation for our annual pet food drive begins NOW as we start identifying volunteers to help collect pet food and locations to place collection boxes for November/December – schools, offices, stores, anywhere there is foot traffic.
Do you want to get involved or know of a great collection location? Email us at [email protected]! The collection drive will take place now to December 23rd. We will provide a letter of introduction, , downloadable flyers, and posters. Follow us on Facebook for updates as we ramp up to the event. You can help make this year a success!
Another way to help: Donations can be purchased from our Amazon wish list here
Download 2022 Pet Food Drive flyer below