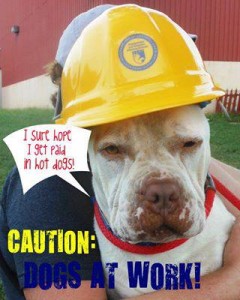 If at first you don't succeed…oh wait- we DID succeed and we are gonna do it again! Last year Philadoptables, with your help, constructed a giant doggie play yard at ACCT Philly. Our next project, starting in approx two weeks is twice as nice! TWO more new doggie play yards where dogs can run, jump, and play. Once that is done we will be moving to the other side of the building to replace the three damaged smaller dog runs with brand new safe fencing. All of this does not come cheap. We worked hard to win a grant from the cool people at Animal Farm Foundation but we are still $6,000 short of our construction goal.
We are currently looking for friends who would be willing to sponsor a run, which will help us to offset the costs of some of the fencing, fence inserts, benches and other necessities. Your generous donation will earn you a beautiful plaque with your name on a run of your choice, a special acknowledgment on our social media pages and a beautiful framed picture of a Philly shelter dog enjoying the new run.
Donations can be made by clicking the blue DONATE button on the Philadoptables' Facebook page.
For more details, please contact marta@philadoptables.org