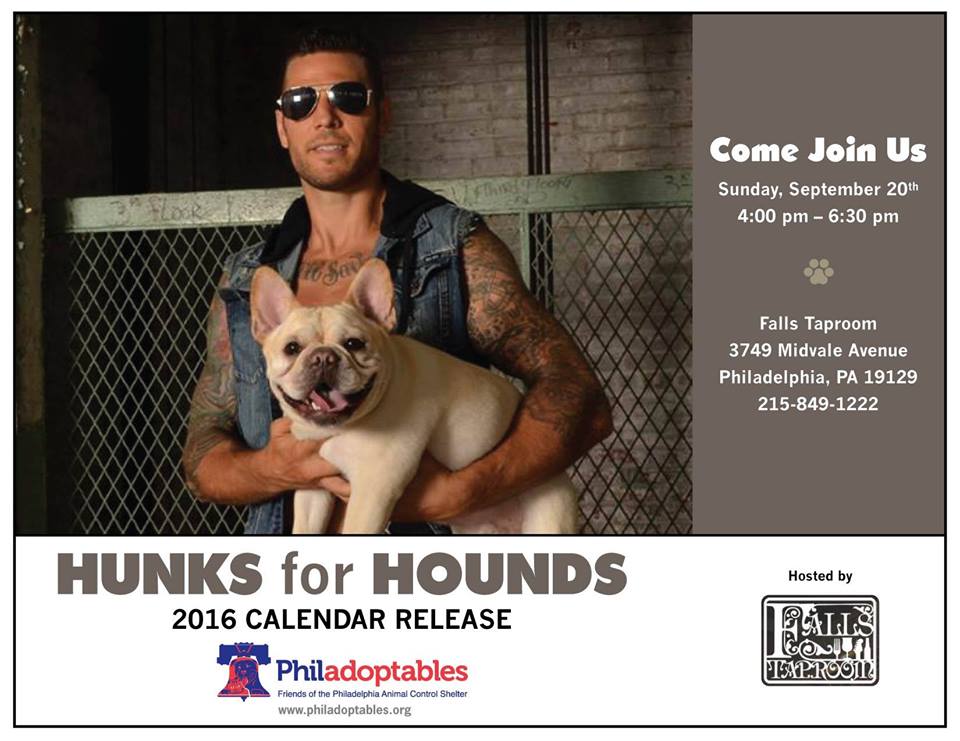 Join us on Sunday September 20th for our Hunks for Hounds calendar release!
Eat, drink, make your calendar purchases, and get photos with the HUNKS.
Our friends at Falls Taproom are kind enough to host this event!
3749 Midvale Avenue, Philadelphia, PA 19129!
From the models to the printing of the calendar- everyone DONATED their time and resources. 100% of the sales from this calendar go toward our lifesaving work. The reason we do what we do is simple- Philly's homeless cats and dogs need every one of us. With the proceeds from this calendar, we will be able to provide medical instruments, clinic supplies, enrichment, and support for foster parents, and MORE!
This year's Hunks for Hounds calendar is 14 hot months long- Mr. November and December 2015 will grace the first 2 pages for your viewing pleasure!
https://www.facebook.com/events/992708694114310/
Can't make it to the calendar release? No worries- 2016 Hunks for Hounds calendars can be purchased through our website beginning in September!