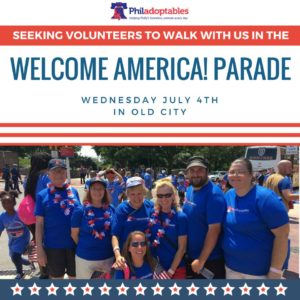 We are looking for volunteers to walk with Philadoptables in the Wawa Welcome America Parade on Wednesday, July 4th in Old City! This event starts around 9:00 am and usually wraps up around noon.
Want to walk in the parade with us?
Email john@philadoptables.org by JUNE 15th if you are interested!

RSVP and Share!