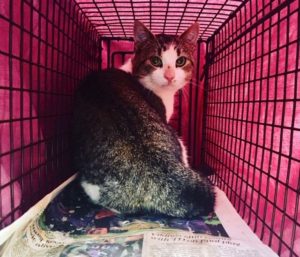 Philadoptables is committed to helping community cats in the Philadelphia area. Through this commitment, we have sponsored many TNR surgeries.
TNR stands for Trap, Neuter, Return. Community cats are cared for by feeders who are residents of the community but with over 400,000 stray cats in Philadelphia, it is important that these cats are spayed and neutered. Once a community cat is spayed or neutered, they will have an ear tip that shows this so if they are trapped again, it is already known that they are fixed.
By assisting with funding for these surgeries, Philadoptables is supporting our mission of helping to reduce the number of cats and kittens being brought into the city's open intake shelter, ACCT Philly.