---
Michelle Helms
Founder and President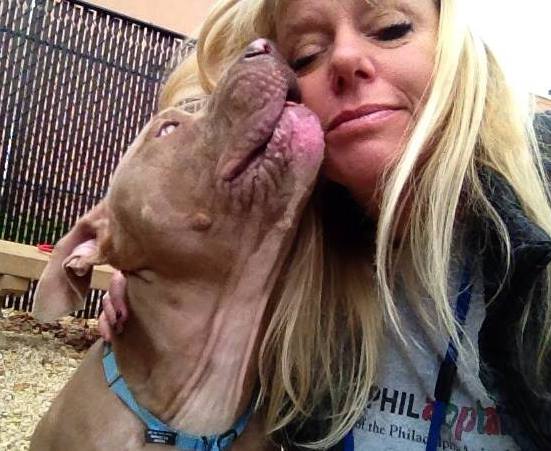 Michelle started volunteering with Philadelphia's homeless animals in 2007. Increasing adoptions, socializing animals and recruiting volunteers are just a few of the many things that Michelle focuses on.
As President and a founding member of Philadoptables, one of Michelle's primary objectives is to change the animal welfare system in Philadelphia and the way the public views the city's homeless animals. It is important to her that these animals are not viewed as security guards, revenue sources, or mousers. Her life's mission is to save the lives of these helpless animals.
When not worrying about the homeless animals of the world, Michelle and her husband, Dave, care for their rescued senior dogs. Michelle has a career in the field of HR and graduated with honors from Temple University.
---
Diana Bauer
Vice President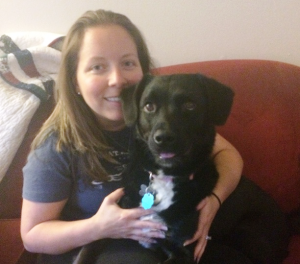 Diana grew up with dogs and cats and always loved animals but felt like something was missing. Then she found ACCT and her passion for helping the animals find their forever homes. She started volunteering at ACCT Philly in 2012. Diana assists with animal transports and helps on the promotions team at ACCT. She enjoys spreading the word about Philadoptables and assists with planning fundraisers to benefit ACCT and other local rescues.
Diana lives with her adorable fur daughter, Lilly, who is a black lab mix and her kitty, Nemo. She graduated from West Chester University in 2005 and now works in the property insurance field.
---
Ali Swiatkowski
Marketing Director
Ali has had an emotional attachment to animals for as long as she can remember. From rescuing injured birds to picking up loose dogs, Ali has always felt a need to ensure the safety of living creatures. She knew she was meant to help other homeless animals after adopting her pit mix, Daphne, in 2013 from a shelter in NC. She also adopted one of her foster dogs, Marni, in March 2017. Ali has a soft spot for pit bulls and focuses on fostering timestamped pitties from ACCT Philly.
In 2015, Ali started volunteering for Philadoptables managing the Instagram account and helping with other marketing related needs. She hopes to use her marketing and networking skills to help grow the organization by generating awareness and educating people about the various ways they can help homeless animals. Ali also enjoys creative projects, hiking, golf, snowboarding and any outdoor activities that involve dogs.
---
Sandy Boyle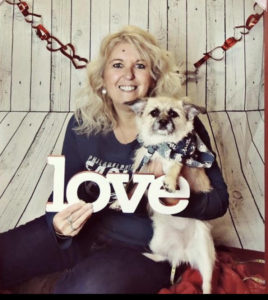 Sandy Boyle has been an advocate for volunteering through her long career at Wells Fargo as a Business Analyst. She is a Board Member for a Team Member Network, a former Volunteer Chapter President and was named "Volunteer of the Year" in recognition for the time and passion spent supporting many non-profits in the Philadelphia area.
In 2015, after fostering and adopting a stray dog, she became aware of the dire need for volunteers and advocates to help the many homeless dogs in our community. She joined Tiny Paws Rescue as a volunteer. Sandy became involved with Philadoptables in 2017 by attending many of their volunteer events and fundraisers. After running a successful donation drive through her office, she knew that this was an organization she wanted to focus her efforts on. Sandy began working closely with the Board Members to brainstorm and organize fundraising events.
Sandy lives in Philadelphia with her husband Sean. They have 2 daughters, Alex and Shannon as well as 3 rescued dogs: Riley, Winnie and Lucy. She also enjoys volunteering and supporting other non-profit organizations such as SREHUP, Career Wardrobe and Maternity Care Coalition, as well as many local rescues.
---
Former Directors
Jeanie Dougherty
Jeanie has been volunteering at the Philadelphia animal control shelter since 2010. She started out by helping at fundraising events, stuffing Kong toys, walking dogs and occasionally taking pictures. Shortly after, she realized there was much more she could do to help the animals. After getting involved with the promotions team, Jeanie found her true passion! She currently heads the Petfinder.com Team for the shelter and has helped countless animals find their forever homes. Jeanie wanted to do even more, which is why she joined Philadoptables as a Board member.
When she isn't busy helping the animals of Philadelphia, she is home with her husband, Doc, and their two rescued dogs, Lola and Spooner. Jeanie is also a self-proclaimed Parrothead and she is involved with various fundraising activities for Philly Phinz. She is a graduate of Penn State and has been a mortgage loan officer for 24 years.

Christa Policella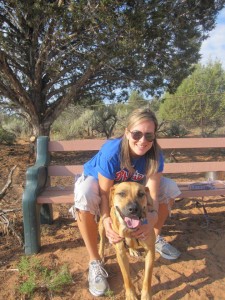 Christa has been volunteering at Philadelphia's animal control facility since 2007 in a number of different roles. Being new to Philadelphia and a recent college graduate, Christa started at one of their satellite adoption centers processing cat adoptions and caring for the cats waiting to be adopted. Shortly after realizing there was a larger adoption center she began volunteering her time at the Hunting Park location.
Taking photos of adoptable animals and promoting them online is Christa's biggest passion. Being the leader of the Promotions Team, Christa spends countless hours working with other volunteers showing them the ropes and working together to save as many lives as possible.
Outside of her shelter life, Christa lives with her husband Mike and two dogs – Jack and Lola. Christa enjoys bringing her therapy dog Lola to local hospitals to brighten the lives of the recovering residents. Christa is an avid runner, works as an Associate Director for a healthcare market research company and holds an MBA from St. Joseph's University.

John Witherspoon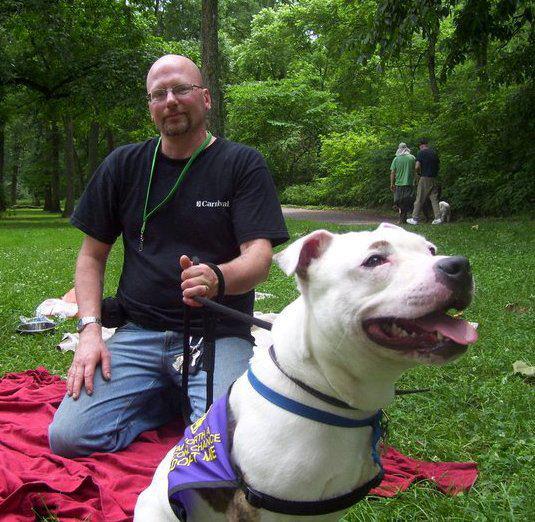 John became involved with Philadelphia's animal control shelter when his wife, Lisa, started volunteering. She told him that she was going to walk dogs, which sounded simple enough. As Lisa spent less time at home and more time at the shelter, John decided to see for himself what was this volunteering was all about. And he never looked back. That was the point when John realized that he was an animal advocate.
He has been volunteering since June 2010 and he is now an offsite event leader (he takes shelter dogs to adoption events), and since he was already fully emerged, John decided to accept a Board position with Philadoptables!