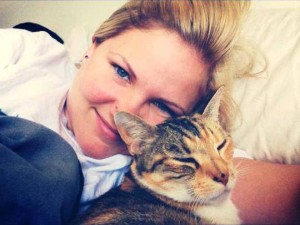 When considering a pet for adoption, ACCT Philly is a great place to start.  Every year, more than 20,000 cats and dogs come through the shelter's doors.  Dogs and cats of all ages, sizes, and breeds – yes, even purebreds – fill the kennels by the hundreds every day of the week.  There is sure to be a loving animal at ACCT Philly that would make a great addition to your home.
Click HERE to see a list of available animals currently at the ACCT Philly shelter. Remember it's always best to stop by in person because the latest arrivals may not have been added to the online list.
Be sure to check out and share the PHILLY URGENTS page on Facebook for animals available for adoption.
ACCT Philly's Adoption Center is located at 111 W. Hunting Park Ave, Philadelphia, PA and open weekdays, 1PM – 8PM, and weekends, 10AM – 5PM.
The Benefits of Shelter Adoption
You'll save a life!
Trained adoption counselors will meet with you and suggest available dogs and cats that match your lifestyle, living conditions and interests.
Animals are vaccinated and spayed/neutered before you bring them home
Behaviorists screen and test for temperament issues so you find the right pet for your home.
25% of shelter animals are purebreds
You'll help to combat pet overcrowding and puppy mills
Local Adoption Options
If none of the animals available at ACCT Philly are a perfect match for you, please do check out some of the other rescue groups in the area. Many of these organizations rescue animals directly from ACCT Philly so by adopting from one of these groups, you can help give a local shelter pet another chance.
ACCT Philly Petfinder