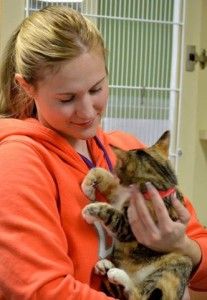 Unfortunately, city funding does not adequately staff Philadelphia's animal control shelter to give the staggering number of animals in its care the proper love and attention they need. As a result, dogs lack walks and exercise, cats lack socialization and human interaction, adoptable animals are not posted on the Internet in a timely manner, adoption events at off-site locations with shelter animals are understaffed, and much more. The volunteer opportunities at Philadelphia's animal control shelter are practically endless and include hands-on activities with the animals and many non-animal contact activities that are equally vital in saving lives.
To get involved and volunteer, email us at [email protected]!
Volunteer opportunities at Philadelphia's animal control shelter include:
Cat Socialization
Provide exercise, play and hands-on activities for cats in the shelter.
Dog Socialization
Provide exercise, play, leash manners and hands-on activities for dogs in the kennels. Without volunteers, dogs are not walked. Dogs in animal shelters are confined to cages. The isolation and restricted activity can cause health and behavior problems that affect the dogs' quality of life and chances for adoption.
Grooming
Bathe and groom dogs and cats to make them as attractive as possible for potential adopters.
Off-site Adoption Events
Select animals, bathing them if necessary, and feature them at various mobile sites throughout the Delaware Valley
Office
Office work for mailings; put together adoption and educational packets; photocopy; return phone calls; file; help with other office tasks as needed.
Fostering
Provide temporary home care for shelter animals and litters who need a little extra time and attention.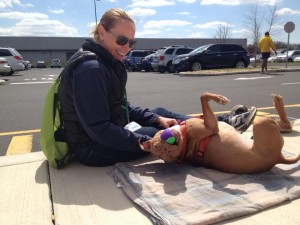 HOW DO YOU BECOME A VOLUNTEER?
ACCT Philly has a vibrant volunteer program, with volunteers working with every single department within the shelter. They always need volunteers to assist in the following:
Dog walking, socialization & enrichment
Cat socialization & enrichment
Bathers and groomers
Drivers for transport
Office help – filing, follow up calls
Clinic volunteer
Visit the ACCT Philly volunteer page to enroll.
If you fill out an application and do not hear back or do not hear about orientations at the City shelter, please email Philadoptables
The ACCT shelter is located at:
111 W. Hunting Park Ave.
Philadelphia, PA 19140