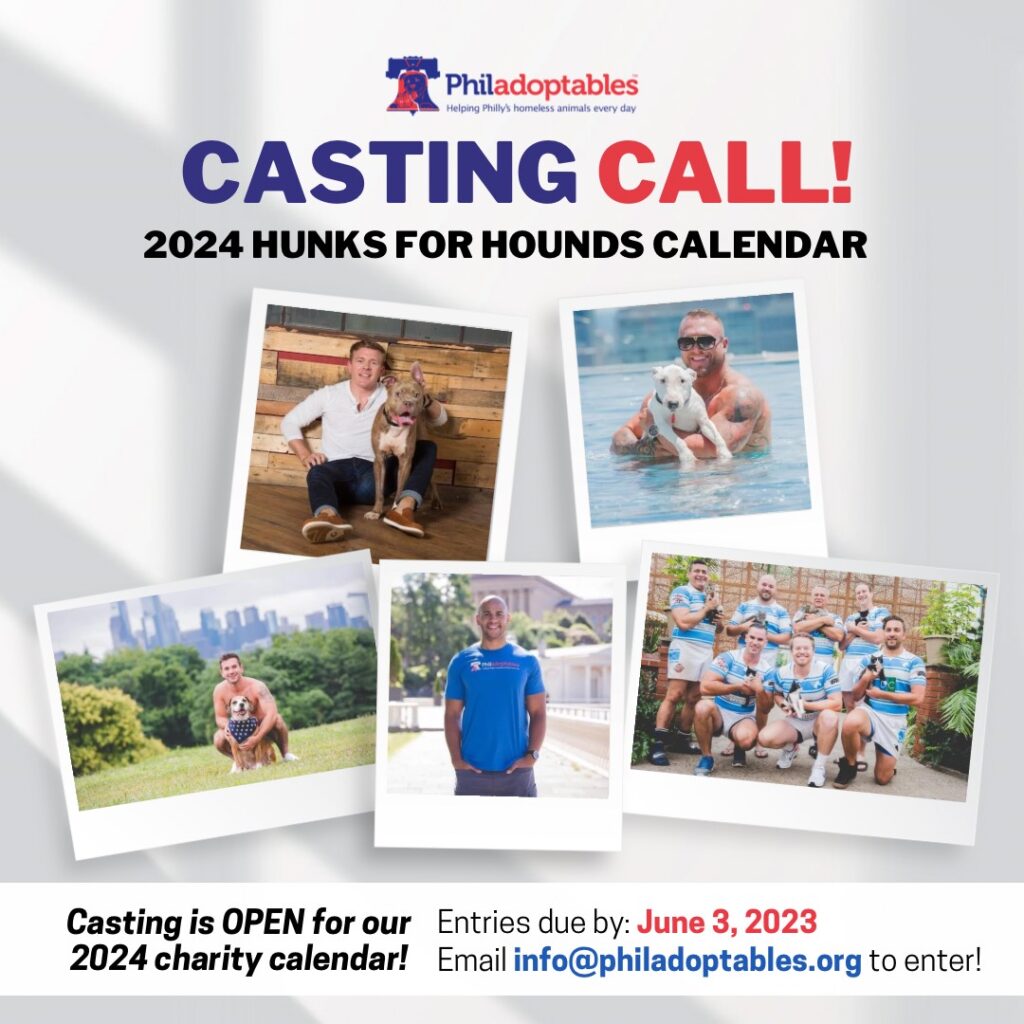 Animal-loving HUNKS needed! We are looking for fun, fit, and passionate guys to pose in the 10th edition of the Hunks for Hounds Charity Calendar!
No experience is necessary and it's free to enter. The only requirement is all guys must love rescued animals! Nominate yourself, another person, sports team, or group. 100% of the proceeds from calendar sales will go toward helping animals in need in the Philly area! (if you are submitting for another person, please include your name and contact information as well)
Submission deadline: Saturday, June 3. Chosen Hunks will pose with their rescued pet. Don't have a rescued pet? That's okay – we will provide one for you!
HOW TO ENTER: Email the following information to [email protected]
Hunk's name, phone number, and email address⠀
Hunk's occupation⠀
Hunk's hobbies and interests⠀
Rescued pet information (if applicable)⠀
Why you think this hunk should be in our calendar⠀
3-4 photos showing off the hunk's physique and personality
Note: Photo shoot to take place in late July, early August.