In a world filled with countless challenges and needs, there's something extraordinary about the way we come together to help those who cannot help themselves. One such heartwarming cause is extending a helping hand to a cat in need.
Cats, like many animals, often find themselves in precarious situations, struggling to survive. Especially outdoor cats. However, when compassionate individuals unite to donate their time, money, and resources, they create a lifeline for these feline friends, turning their stories from despair to hope. And a story worth sharing is of Baby's journey.
"This is Baby. He is a stray cat that lives in my neighborhood in Philadelphia, PA. He is very affectionate and a sweet boy. For the past year and a half my family and I have been feeding him. Last Friday, he showed up at our door like every morning but this time he was limping and crying. It turns out his right leg was injured. We consulted 2 vets and it was determined he needs surgery for his leg which has several fractures. Baby is in a lot of pain. He needs to get surgery and he needs your help so he can live a normal life again. He is a sweet soul that deserves nothing but the best care and we are committed to make sure he is safe." says Baby's caretaker and advocate, Tabita.
When we heard about Baby, we wanted to be part of his journey to healing. Thanks to our community of supporters and dedication to the animals, we were fortunate to donate $800 toward Baby's surgery, and with support from our friends at LIFE: lifesaving initiative funding efforts, we raised over $1,300 to help Baby.
As of early September, Baby received medical care and surgery. He is on the road to recovery says, Tabita, "We are so thankful for your help. Baby is at the vet now. He is getting surgery. He was a little scared but he was ready. He is such a sweet angel."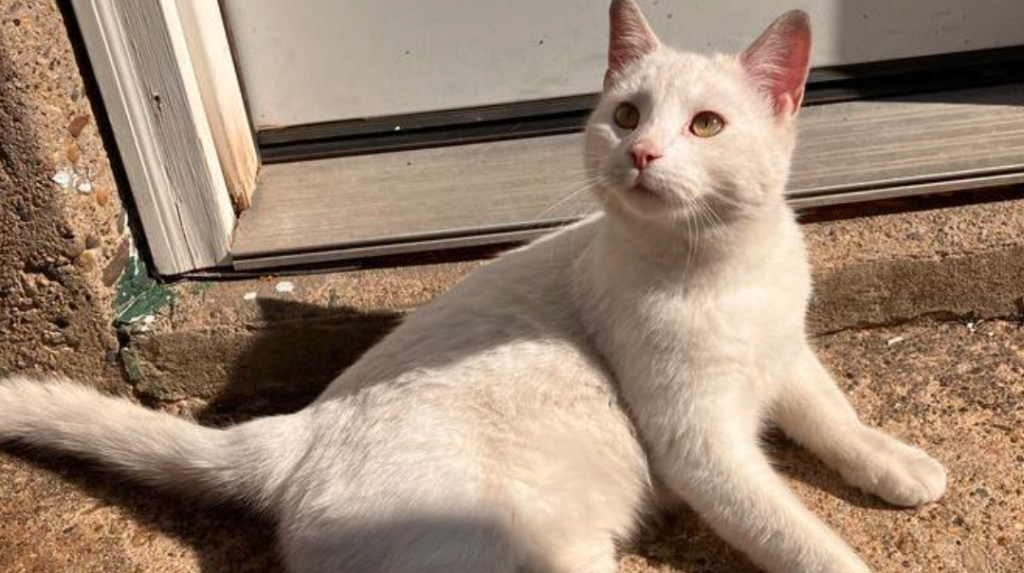 Interested in helping animals? Please consider opening your heart and contributing to other animals just like Baby. Your donation, no matter the size, has the potential to save lives, heal wounds, and inspire change. It's an investment in a world where animals are treated with the love, respect, and dignity they deserve.
To make your donation and be a part of our compassionate movement, please visit here. Your kindness will have a lasting impact, and the animals are depending on us.