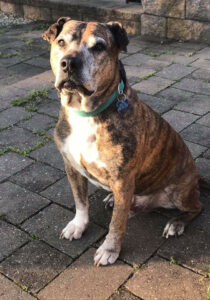 One of the ways that Philadoptables assists animals in need is through grants for medical expenses. Rescues can submit an application for a grant to obtain funds for medical expenses for dogs and cats in their care.
The first medical grant recipient was Banjo. Banjo was rescued by One Love Animal Rescue from a shelter in Southern New Jersey. Banjo was in the shelter for 8 months prior to being saved by One Love Animal Rescue and has to exit to the shelter with a rescue after having a seizure. Unfortunately Banjo continued to have seizures and was rushed to the ICU at the rescues vet. The cost of ICU care is very expensive and our grant assisted with Banjo's care and diagnostics. Banjo continued to decline and the decision was made to humanely euthanize him surrounded by the love of his foster and the rescue.
Philadoptables will continue to support animal rescues work through medical grants like this in order to assist other dogs and cats who need our help!