We love helping our community rescue partners! An update from our friends at Side Paws below.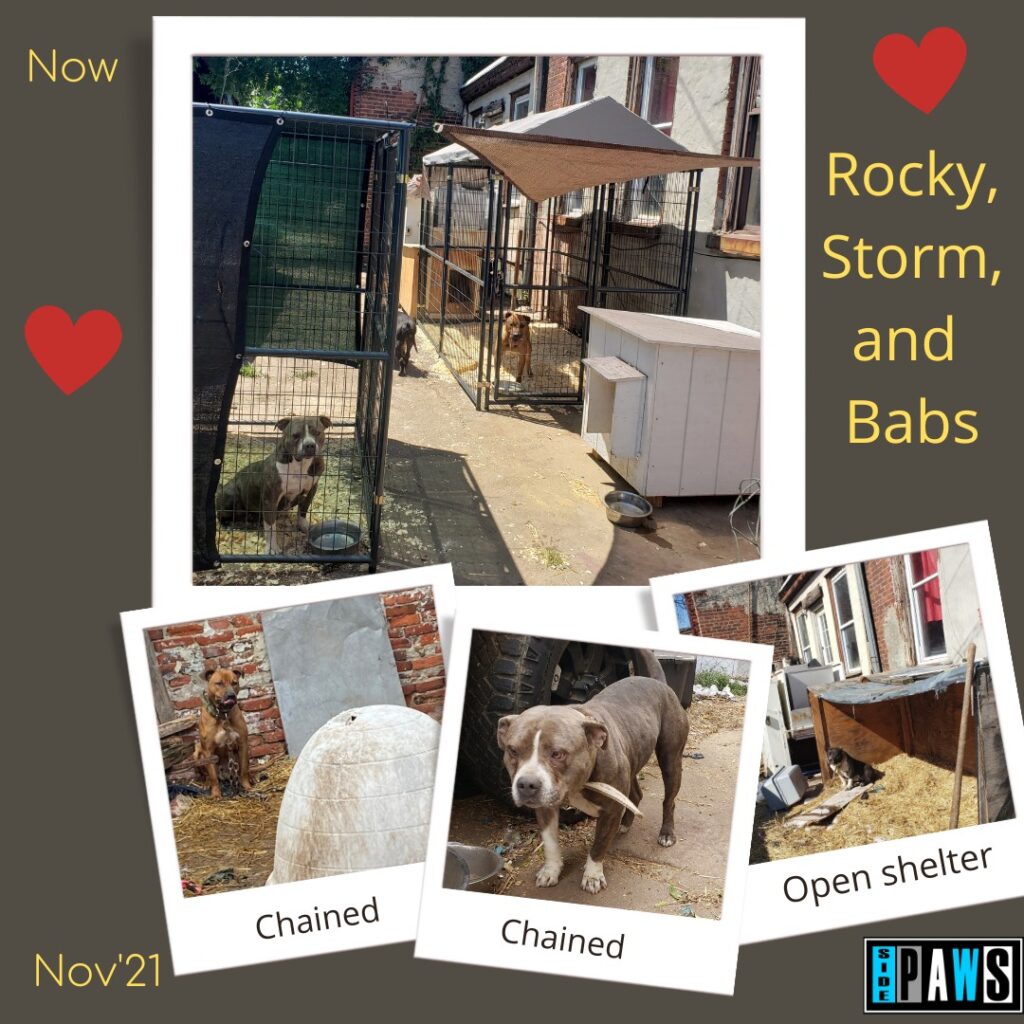 "Improving the quality of life for outside dogs takes time, persistence, patience, and resources. We dramatically improved these dogs lives and there's still more we want to do. There are also so many others that need our help.
Without volunteers and financial support, we can't continue to make a difference for dogs that live outside in Philly. We need your help.
Special thanks to Philadoptables and individual donors for the sunshades!"