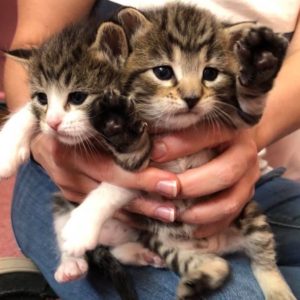 Help us get a jump start on caring for kittens and mama cats this season!
Philadoptables is sponsoring a foster parent Kitten Shower at ACCT Philly on June 2 from 10am to 5pm.
All approved cat fosters who take home kittens that day will receive an amazing kitten starter kit including food and litter. We are so excited to send off a bunch of kittens to foster care during the weekend.
Come by to play games, eat, learn about kitten care and take some home that day! We hope you can join in the fun!
Want to save some time that day? Fill out a foster application prior to the event!