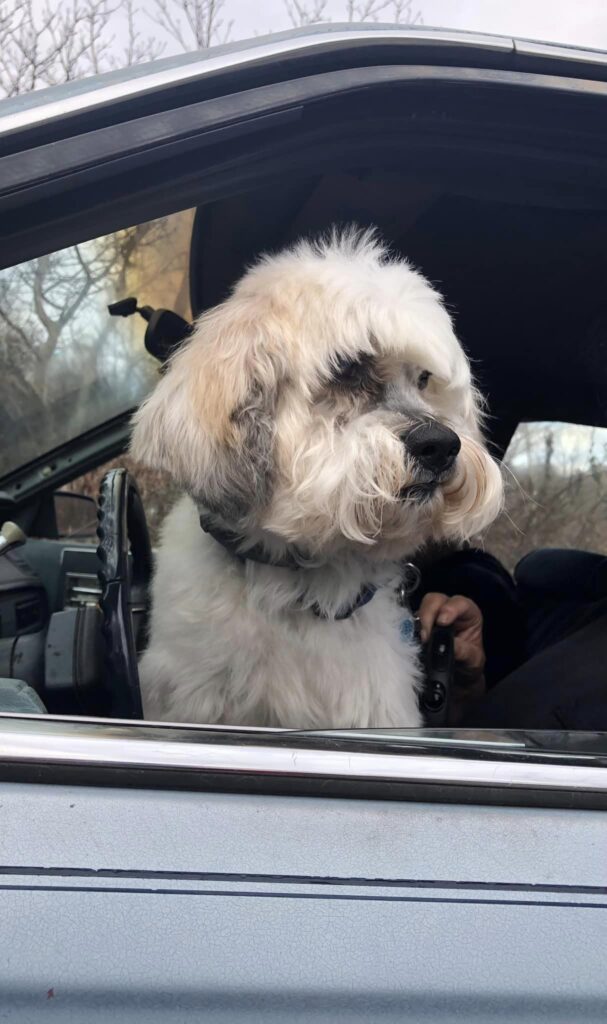 It has been a busy here with requests for medical help for owned and unowned pets.
Pup Justice and his owner live in their car and have been befriended by two wonderful community cat feeders in Bucks County, Joy and Carol! They make sure both men have what they need to eat. 14 year old Justice was severely in need of medical care- he was not eating, has belly issues and has red swollen eyes.
Our friend Carol was able to get him an appointment at the vet today. Justice was able to get medical tests and much needed medicine.
We were able to cover his vet bill thanks to your support!