In a heartwarming display of compassion and community support, a dedicated cat advocate, Allison, rescued a family of sweet cats that were abandoned at a local community cat colony she manages.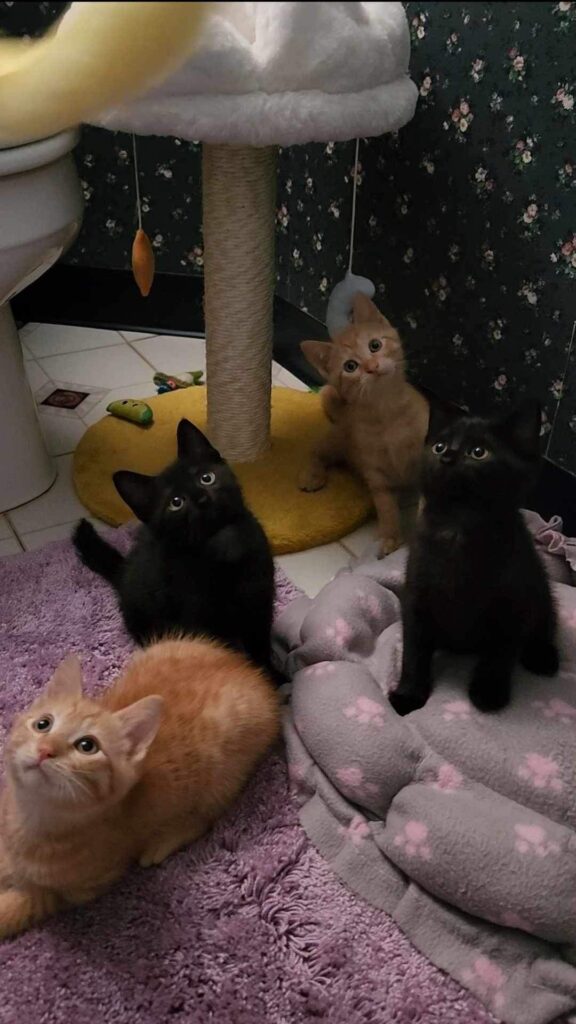 Mama Marnie, a beautiful calico, and her four precious kittens found themselves without a home until Allison stepped in to provide them with love, care, and a promising future.
Allison was determined to give them the chance they deserved and we were pleased to donate toward their care. The entire family was provided essential vaccinations, thorough health checks, and tests to ensure they were free from any underlying health issues. They were also dewormed, guaranteeing that they would have a clean bill of health before beginning their search for forever homes.
Mama and her sweet babies, once abandoned and alone, now have a bright future and are searching for rescue placement—all thanks to, Allison, and the kind-hearted community that rallied to support them.