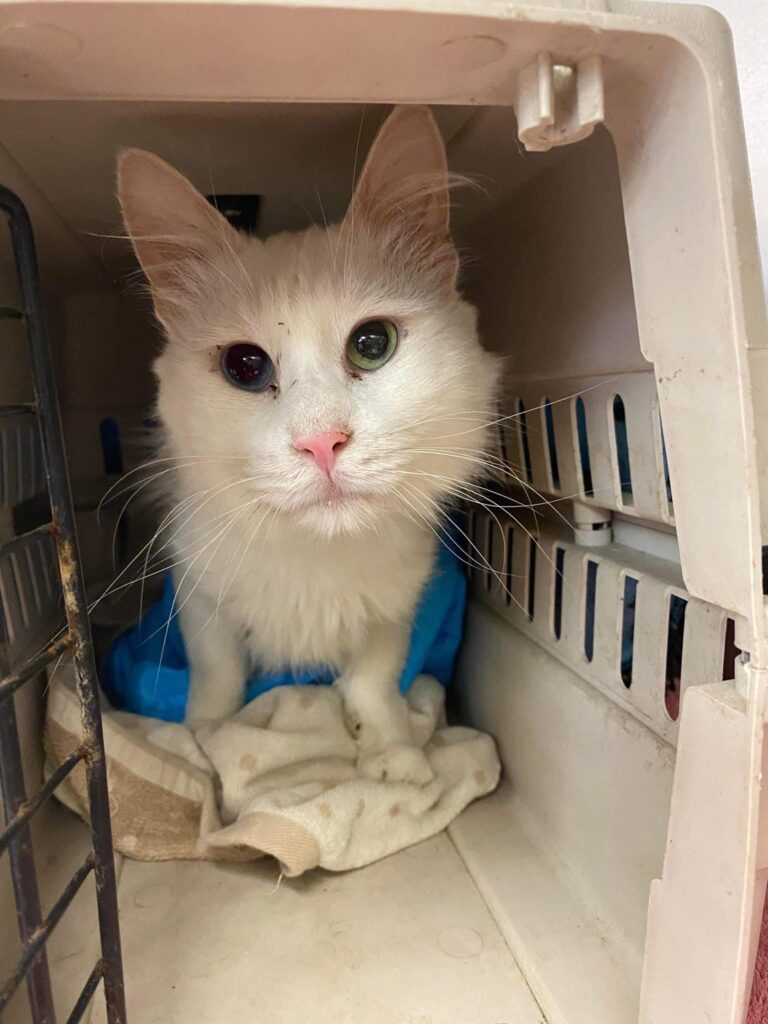 Thanks to our friends at Rise Again Animal Rescue, chronically ill Beebee, a nine-year-old cat in need is safe! From allergies, IBD, and stomatitis to a host of other autoimmune issues, Beebee is a survivor of a breeding operation, hoarding situation, and severe neglect.
Beebee deserves a lifetime of love and the care he deserves which is why we are pleased to donate toward his care. He is undergoing lengthy immunosuppressive therapy and will soon be undergoing a dental procedure.
Feel better, Beebee!