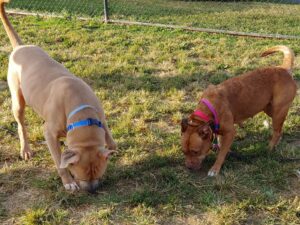 ACCT Philly's volunteer-led playgroup gives adopters and rescues more behavioral information on the dogs and provides much needed enrichment for the 'dog social' dogs.
It's such a treat watching dogs enter the play yard and begin to loosen up, bounce around, and have some real fun in an otherwise stressful place. For some dogs, playgroup can make the difference between a decline in kennel and a dog getting to be a dog!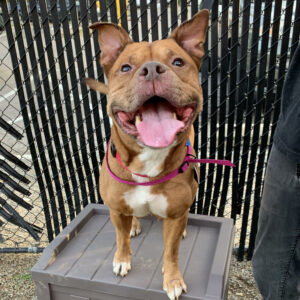 When ACCT reached out to us about providing some supplies for play group, we said YES! Leashes, martingale collars, air horns, and storage containers help make play group safe and effective! Through your support, we were able to donate these items!