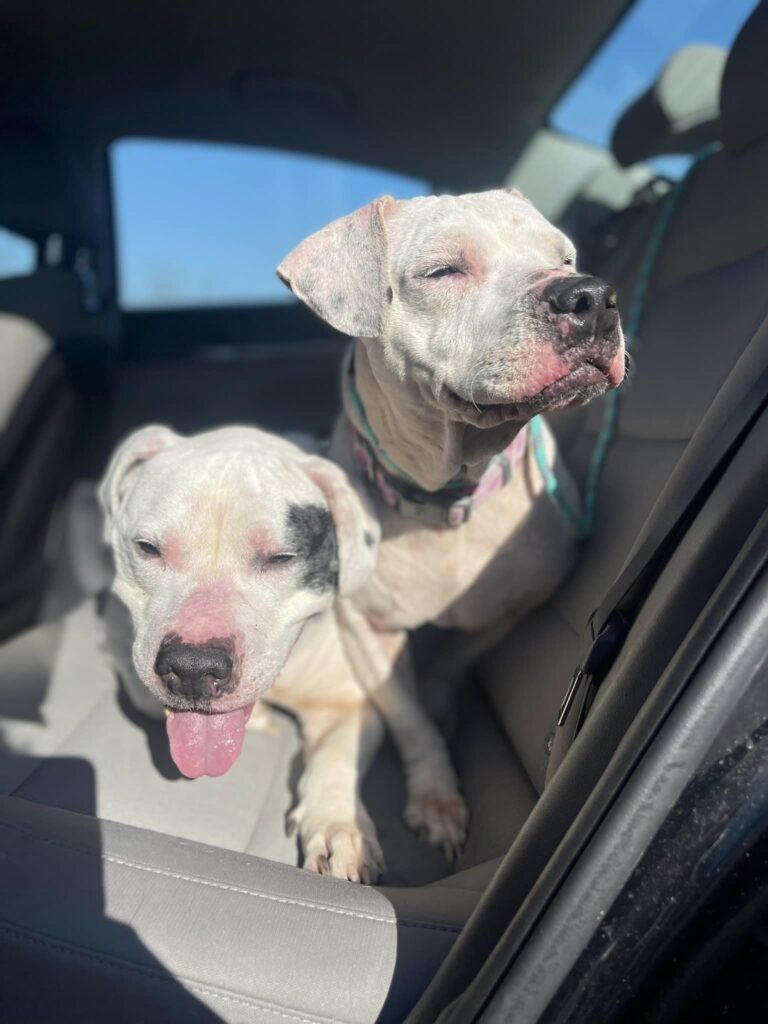 Louie and Lucie get a new chance at love and life!
After being found in an abandoned home with visible signs of neglect, our friends at Noah's Ark Rescue Project and Sanctuary stepped up to save their lives.
We are honored to donate $400 toward their second chance at the love and life they deserve.
Update from NARP: This senior pair was found in a filthy, abandoned house. No one really knows how long they were fending for themselves. They are sadly snuggling at the shelter and have no idea that they are about to die.
They are both scared in the shelter, and are only happy when they are together.
Lucie and Louie are estimated to be about 9 years old with skin/ear/eye infections, broken teeth, some and hearing loss. They are both sweet and low key, medium sized pups. They both had good meets with other dogs.
Thanks to NARP, generous supporters, and a loving foster, Louie and Lucie are SAFE!