Philadoptables is hosting another shelter clean up day on Sunday, October 20th at ACCT Philly, 111 W Hunting Park Ave, Philadelphia, PA 19140 from 9:30am to 1pm.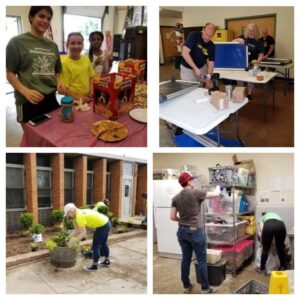 Volunteers are needed to spruce up the shelter and some of the tasks will be:
Pick up trash on the property
Check and spot repairs to fencing where needed
Make treats for dogs
Put away pools and canopies for the winter
Clean out crates and carriers
Repair broken dogs beds
Refresh the front flower bed
Weed whack around the play yards
And much more
Make a difference for the homeless animals with us! Drinks and snacks will be provided. Please email info@philadoptables.org if you would like to help out!