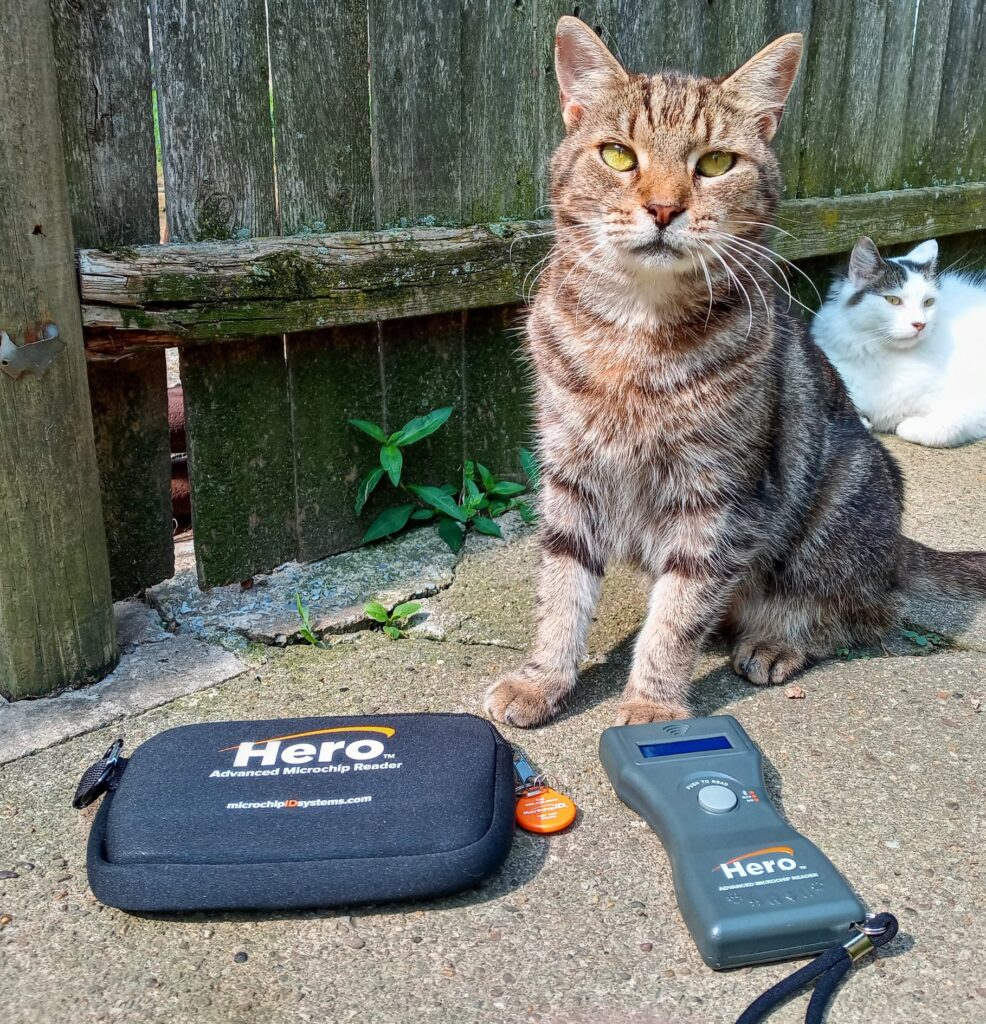 Kolony Kats is an organization that provides for the outdoor cats in our community. The family centered organization cares for more than 70+ community cats living outdoors every single day! To say they are lifesaving heroes is an understatement!
To aide in their incredible work, we were honored to gift Kolony Kats with a brand new Hero Universal Microchip reader. The microchip reader will save their team so much time when trying to identify new cats along their route.
View the story here and check out the amazing work Kolony Kats does on Facebook and Instagram!