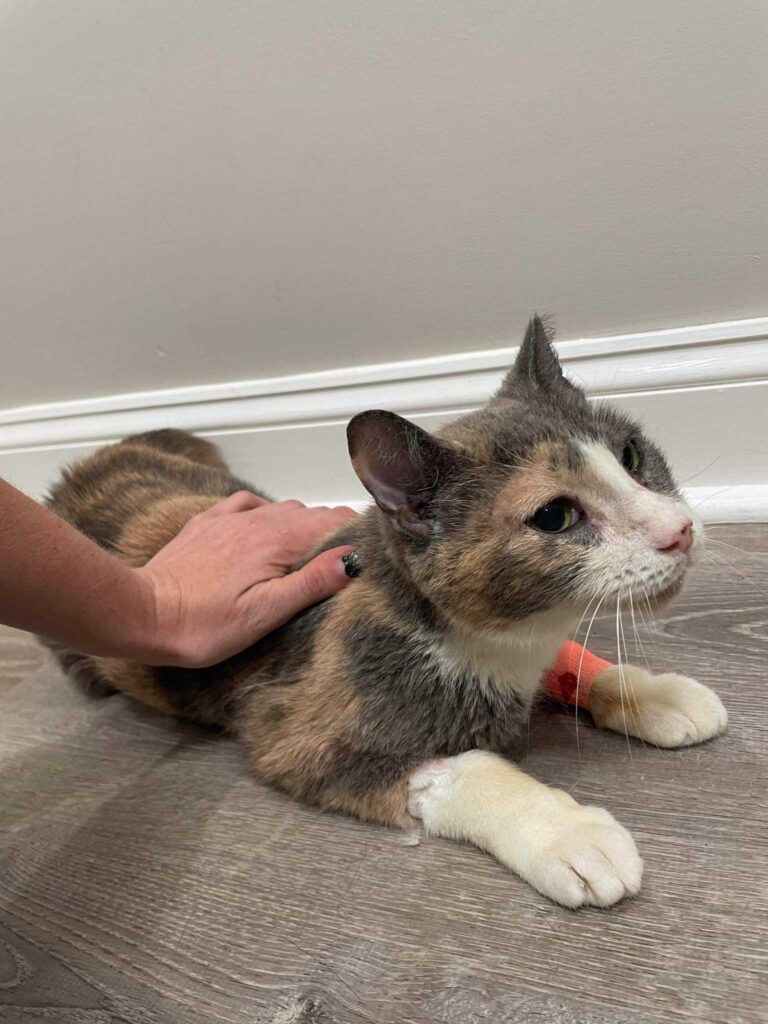 When the sweetest street kitty, later named Cara, arrived at her foster home, she was in dire need of lifesaving care. After being rescued by our friends at Philadelphia's Urgent Rescue & Relief, Inc. PURR, Cara became lethargic, was very sick, and experiencing dental problems.
After Cara's emergency veterinary visit, it was determined she would need extensive dental surgery to remove infected teeth to give her the happiest and healthiest life possible. Cara's medical bills are climbing into the thousands, and we were pleased to donate towards her medical care.
Cara isn't out of the woods yet but is slowly on her way to recovery and getting a second chance at a pain-free life. For updates, visit PURR's website here.