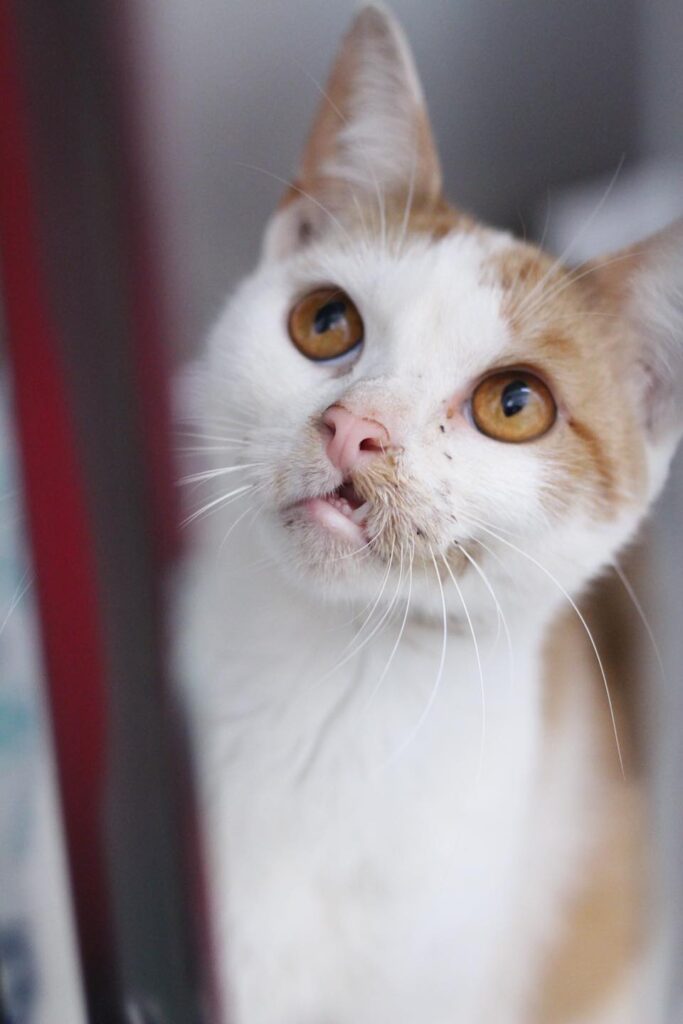 Thanks for saving Queen Lateefers, Flossy Flossy, and Grillz, PAWS!
An update from PAWS "When this sweet young cat (Queen Lateefers) arrived at the city shelter, it was clear she needed help. Surrendered with three newborn kittens (Flossy Flossy and Grillz) whose health was failing, Queen also had a hole in the roof of her mouth due to a cleft palate, which could cause food to travel into her nasal cavity or lungs if left uncorrected.
After being scooped up by PAWS, this sweet three-year-old has been in a loving foster home for the last month while her kittens nursed and weaned. Now that her kittens are old enough, we can determine if her cleft palate can be repaired! She has a consult with a veterinarian at VSEC on July 5th and we're optimistic that we'll be able to move forward with surgery.
This generous funding from Philadoptables will be an incredible help in offsetting the cost of this extensive procedure."