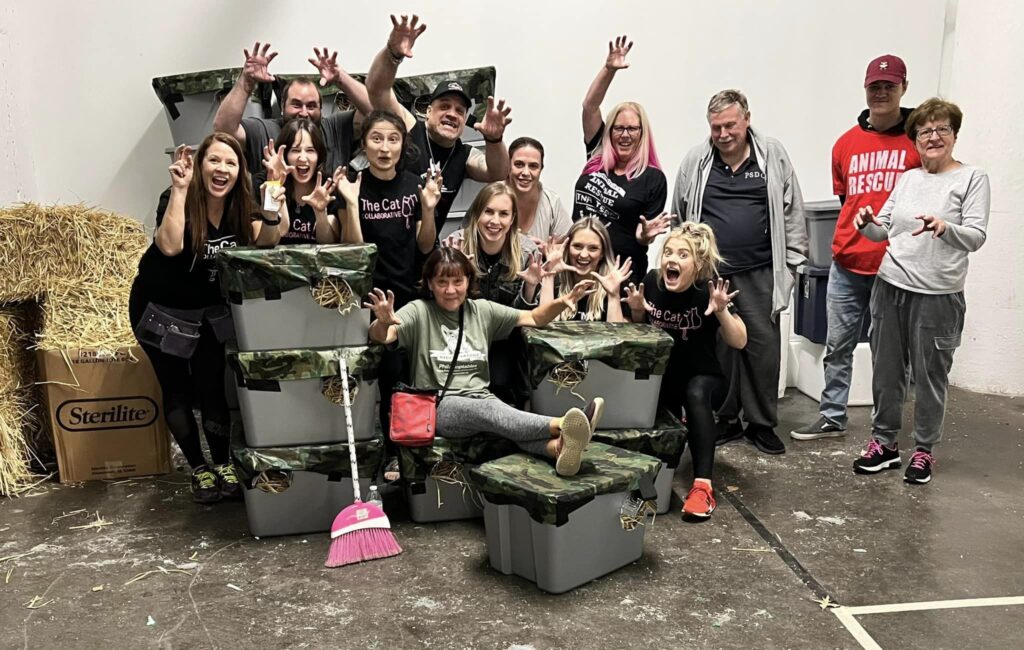 We love Community Cats and their well-being, especially this winter, is so important to us! Thanks to your support, we were able to donate $3,000 to sponsor a Winter Shelter Building Workshop for our friends at The Cat Collaborative. Together, we are helping to keep the animals in our community take care of, well fed, and warm. Thank you for helping us care for our feline friends!
An update from the Workshop from TCC below:
"Thank you sooooo much to everybody who came out today to volunteer on Day 1 of our Winter Shelter Building Workshop! We are so happy that we are able to play a part in keeping kitties warm this winter!!
We will be back at it again tomorrow from 12:00 pm – 6:00 pm and could definitely use more volunteers!! Please consider coming out to help
An extra huge thank you to Philadoptables for sponsoring this Winter Shelter Workshop. This group does so much amazing work for the animals of Philadelphia! Please help us show our appreciation for everything they do by checking out their page. They just rolled out their latest @Hunks for Hounds calendar, which is an amazing holiday gift
! (HINT, HINT)!! Thank you again to everyone who played a part in this awesome day!"