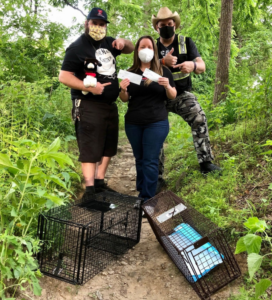 Our animal advocate friends Lucy and Susan have been busy! They have started a publishing company and recently released their first book in the book series called Gata Unbound! This book series is a magical journey of outdoor kitties, also known as community cats, and explores their adventures and the world of TNR (trap, neuter, release).
In honor of that book release, Philadoptables was selected to be the recipient of a $1,000 TNR grant from Archimedes Print Shoppe and a $1,000 grant from Clare & Steve Morrison at Macs Fund. Philadoptables is also matching a $1,000 donation as well in order to get more community cats spayed and neutered through our partnership with Forgotten Cats.
Check out the book here!