Rubble, now Rebel, was running stray and ended up at ACCT at risk of euthanasia due to medical and behavioral concerns.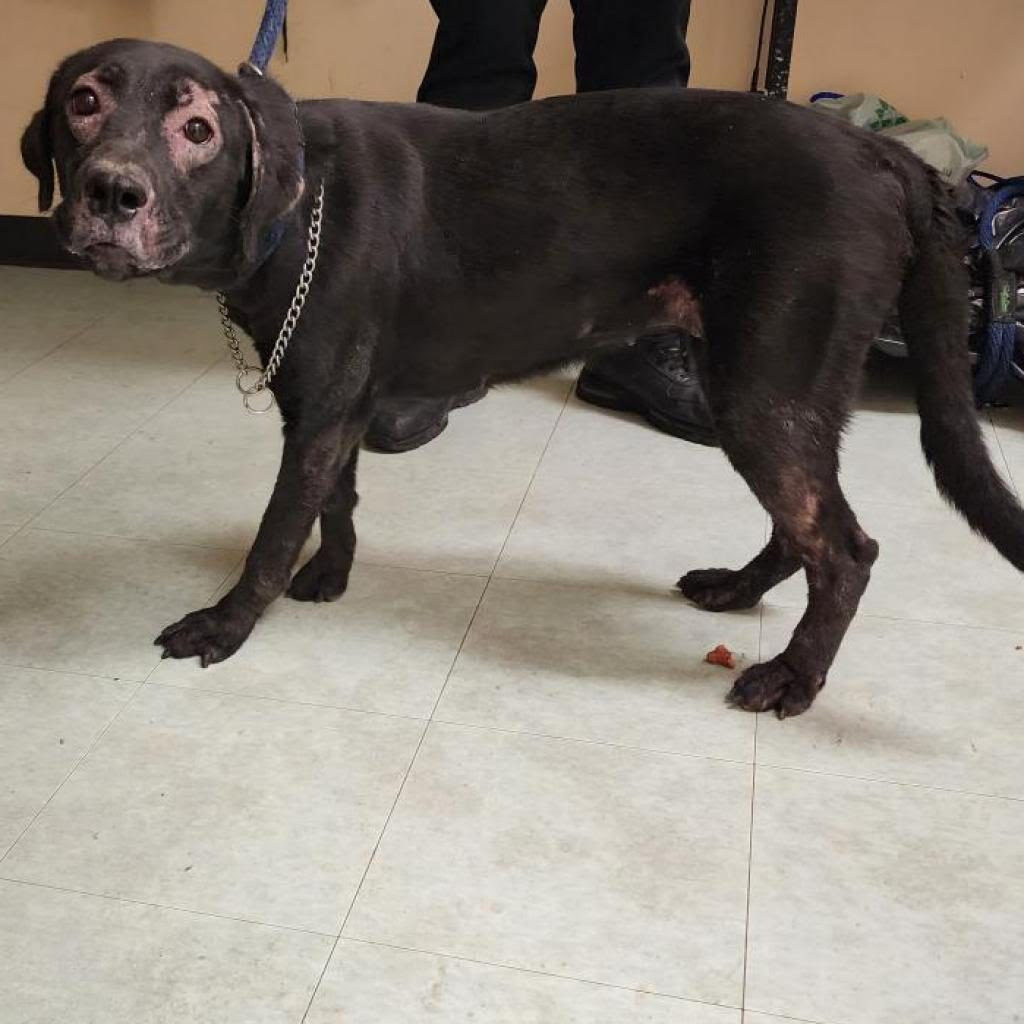 She needed confirmed placement with a rescue partner ASAP and quickly, a rescue stepped up to care for her!
After seeing her sweet face, full of scars and wounds, we just knew we had to donate toward her rescue.
Our pledge of $400 went to our friends at National Greyhound Adoption Program.
Read her story below and send this sweet girl well wishes to feel better soon!
"Rubble is an adult mixed breed dog who was found as a stray on 10/26. Luckily, she was microchipped, so we were able to reach out to the owner, however, unfortunately they were not able to reclaim due to health issues. They stated that Rubble is friendly and usually social with people. She is "does not care much for interaction" with other animals. The owner also said she has very bad skin allergies.
A medical exam showed that Rubble has severe, chronic superficial pyoderma and malassezia dermatitis, as well as bilateral ear infections. Per the vet, she will need further diagnostics to rule out an issue secondary to underlying atopy or food allergy, or flea allergy vs. demodectic or sarcoptic mange vs. another issue. She will require prolonged courses of antibiotics and antifungals, as well as possible chronic allergy treatment or a specialized diet. Medicated baths would be ideal, as would the application of Bravecto to rule out mange, despite a negative skin scraping.
While still a little fearful (understandably in the shelter environment!), Rubble seems to be adjusting slowly to the shelter environment, and has made both human and doggie friends! She has seemed thrilled to play with dog friends during meets. She urgently needs to leave with a rescue partner who can follow up on her medical issues, and also work with her on her fearfulness. She has been through a lot in a short space of time, so would love to be able to decompress and recover from her medical issues."