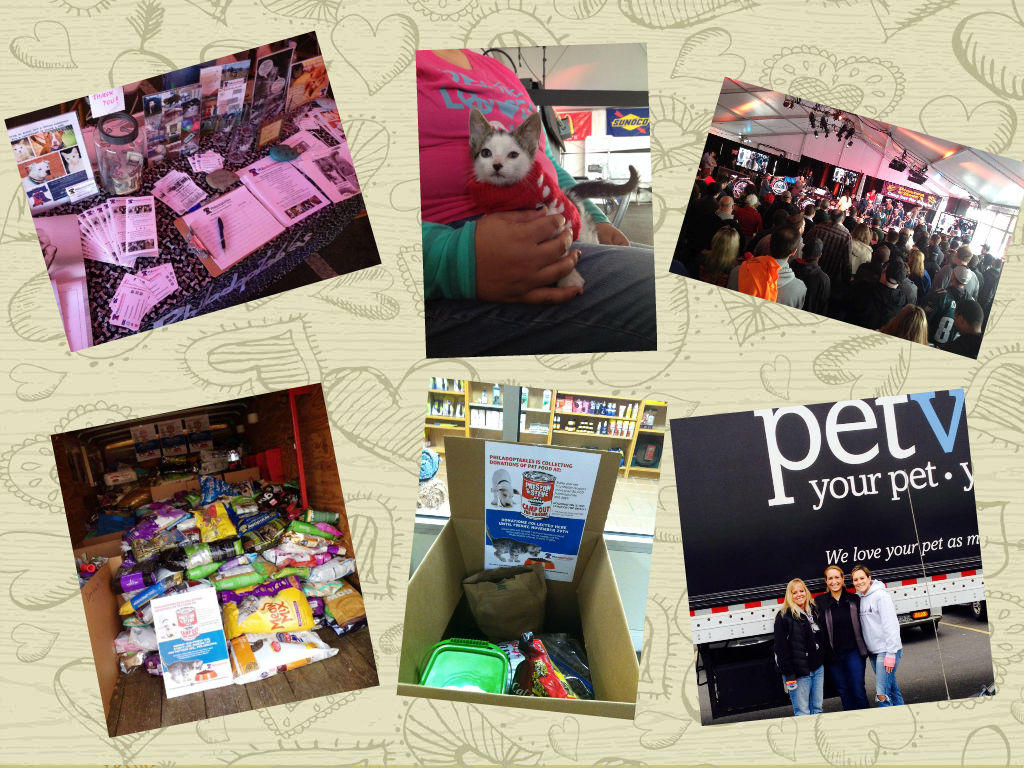 We were once again thrilled to be invited by The Preston and Steve Show to participate in WMMR's Camp Out For Hunger! The week long event was held at Xfinity Live in Philadelphia and as in years past, our supporters and fans didn't let us down!
It's such an honor to be involved in this huge event which allows us to stock the food pantry at the city's intake shelter. Without the donations we receive through Camp Out For Hunger, we would not be able to support our rescue partners or help feed the pets of the city's neediest residents. The donations we receive allow us to help families who might not otherwise be able to keep their pets fed and help to lower surrender rates due to the costs associated with having pets.
This year, thanks to our fans and supporters, donations increased tremendously at our off-site drop-off locations and thanks to Pet Valu and Pet360, we literally saw food come in by the truckload! We couldn't do this without the support of each and every one of you and are especially grateful for our corporate partners.
Thank you so much to everyone at The Preston and Steve Show for having us. We look forward to Camp Out For Hunger every year and seeing so many people come out and support Philly's homeless pets. We value your support of our mission more than you could ever know!