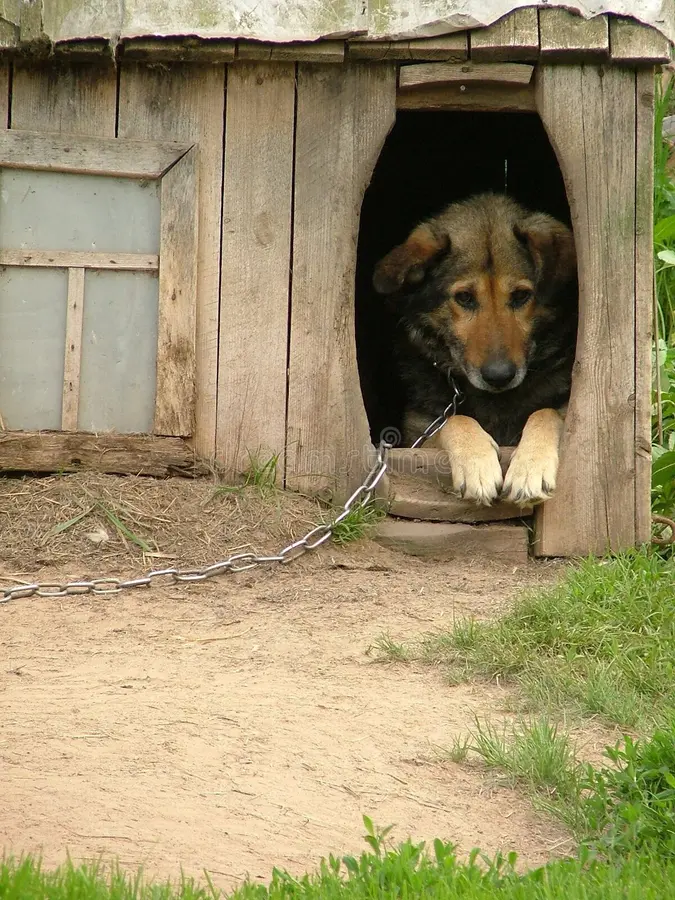 Imagine your life chained up and living outside alone. That is the harsh and heartbreaking reality for so many outdoor dogs. It deprives them of their basic needs for companionship, exercise, safety, and shelter, leading to physical and emotional suffering.
It's important for dog owners and communities to promote responsible and humane treatment of animals, which includes providing dogs with proper care and living conditions that respect their well-being. Our friends at Side Paws are doing just that!
Side Paws is a volunteer based community outreach program that works tirelessly to improve the quality of life and wellbeing for dogs that spend most or all of their lives outside in the Philly area. Side Paws partners with pet owners, community members, and animal welfare groups to be a voice for those in need!
Why is this important? Chaining a dog up outside is widely recognized as a cruel and detrimental practice for several reasons:
Loneliness and Isolation: Dogs are social animals that thrive on human interaction and companionship. When chained up outside, they are denied the opportunity to bond with their human family members and other dogs, leading to loneliness and isolation.
Mental and Emotional Distress: Dogs subjected to constant chaining often suffer from extreme stress, anxiety, and depression. The lack of mental stimulation and social interaction can lead to behavioral problems, such as aggression, fearfulness, and excessive barking.
Physical Health Risks: Chained dogs face numerous physical health risks. They are exposed to harsh weather conditions without adequate shelter, making them vulnerable to extreme heat, cold, rain, and snow. Chained dogs often have limited access to clean water and may suffer from dehydration and malnutrition.
Restricted Movement: Chaining restricts a dog's movement to a small area, preventing them from exercising and exploring, which are essential for their physical and mental well-being. This lack of exercise can lead to obesity and other health issues.
Safety Hazards: Chained dogs are more susceptible to attacks by other animals, theft, and accidents. They have limited means to defend themselves or escape from dangerous situations.
Behavioral Issues: Dogs that are continually chained may develop aggressive or defensive behaviors as a result of their frustration and lack of socialization. This can pose a danger to people and other animals.
Legal and Ethical Concerns: Dogs want to be loved and thrive on companionship. Often chained dogs are housed in cruel and unethical ways.
Inadequate Veterinary Care: Chained dogs often do not receive regular veterinary care, as their owners may neglect their health needs, leading to preventable illnesses and suffering.
Loss of Trust: Chained dogs may lose their trust in humans, making it challenging to rehabilitate them and provide them with a loving home in the future.
Chaining a dog up outside is detrimental to their physical and mental well-being, as well as a breach of their fundamental needs for social interaction, exercise, and safety. Dogs deserve love, care, and a safe and nurturing environment that promotes their overall health and happiness.
Check out some before and after updates from dogs that Side Paws has helped!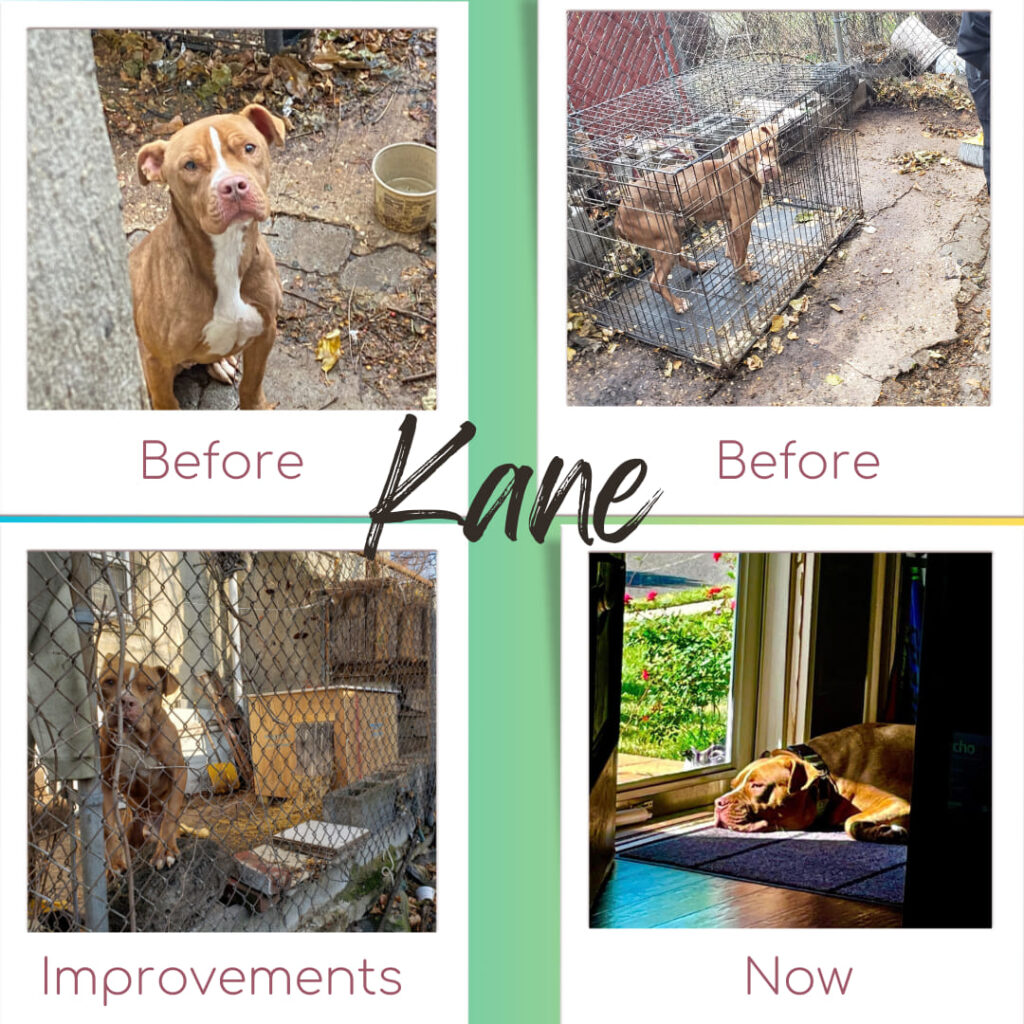 From improving living areas, and veterinary care, to sheltering dogs from the elements, Side Paws goes above and beyond for the most neglected and deserving animals. We are honored to support their work! If you suspect a dog is being chained up in an unsafe or cruel manner, it's essential to report it to local animal welfare authorities to ensure the dog receives the help and protection it deserves.
To support Side Paws and stay up-to-date on their incredible work, please visit their Facebook page here.