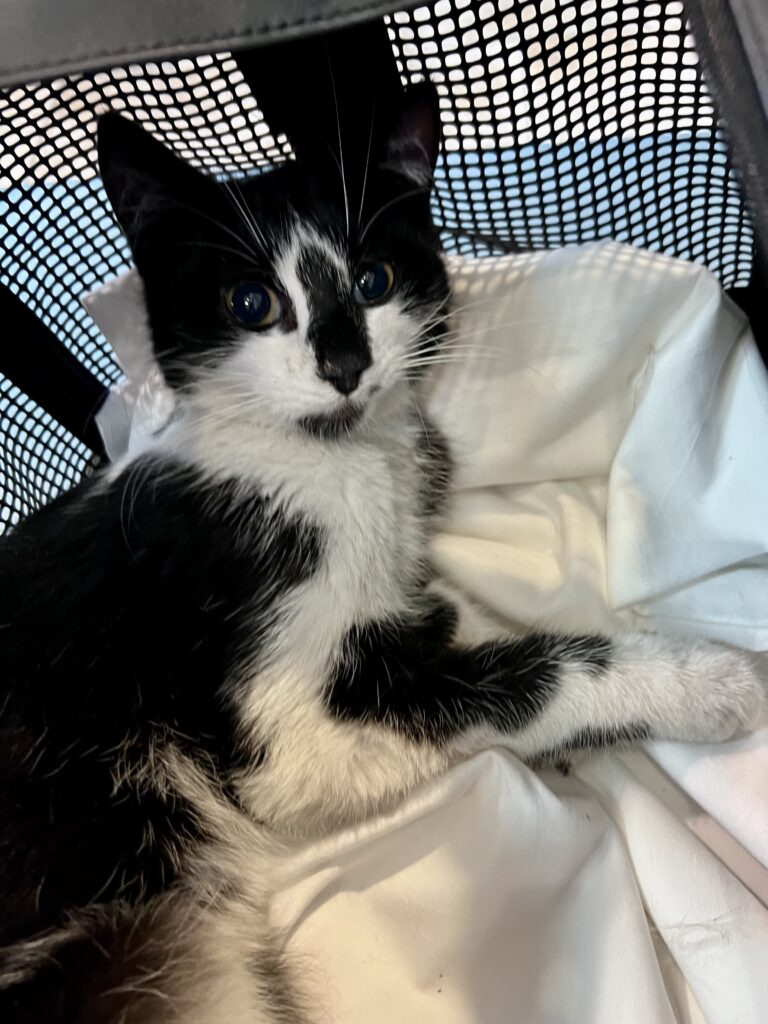 In her short life, Burrito, found herself gravely injured and marked as Code Red at a local shelter. Our friends at Rise Again Animal Rescue vowed to rescue her and provide the urgent medical care she needed. With a suspected fractured pelvis and the sweetest personality, we were honored to donate $400 toward her care. Feel better soon, sweet girl!
Update from Rise Again Animal Rescue: "X-Rays showed a broken pelvis AND a broken femur. She will liking need an FHO-Femoral Head Ostectomy, this can cost anywhere from $1500-$3,000. We will be scheduling a surgery consult ASAP to have a final estimate and plan.
The Vet said this isn't something that just happened. It's terrible to think she was living on the streets for who knows how long in unimaginable pain.
She is also skin and bones, and most likely attacked by another animal to cause the large abscess on her back.
Despite of all she's been through, she is the SWEETEST little girl. And what better hands for our new baby to be in last night then one of our own! So lucky and glad Courtney was working.
Burrito met a very nice surgeon today! Dr. Winkler was happy with Burrito's range of movement but said that she is too skinny to even think about any invasive procedures… so for the next two months, Burrito will be working on putting on weight and keeping her leg muscles from atrophying. Thankfully her foster mom is experienced with PT and hydrotherapy, and is basically an expert in snacking. In two months we will re-evaluate, but for now she is done with vet visits and is determined to eat her weight in Churu."